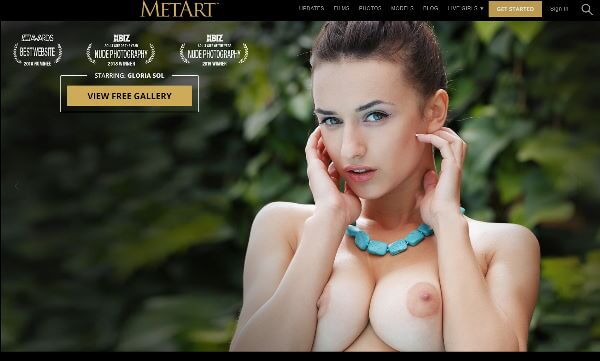 Metart.com review & discount from $5.55 per month (premium erotic network offer)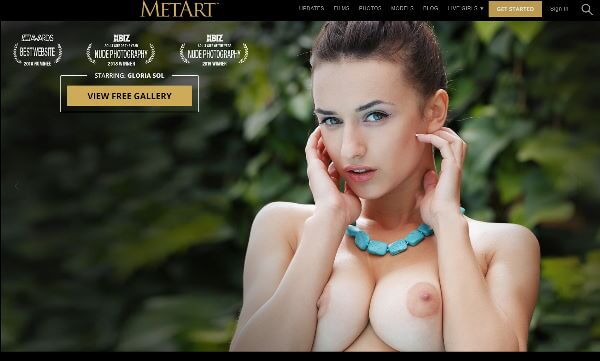 Metart.com review & discount from $5.55 per month (premium erotic network offer)
Nine paysites - one low membershp price
Without any exaggeration, MetArt is one of the best erotic sites out there, an award-winning site that has been massively popular since its launch over 15 years ago. Since then, Met Art has been consistently good, in fact, it has never stopped getting better. Gorgeous girls in ultra high quality scenes, this is what Met Art has been known for, and in this genre, the site is pretty much rule-defining these days. This review of Met Art features a discount coupon, just see below!
Photographers and producers from around the world capture the mouth-watering beauty of young girls, and you get to see everything to the tiniest detail. From more sensual shoots all the way to teasing and intense spreading plus some girl on girl action, Met Art just keeps you thrilled and you never want this sensation to stop. Whatever is going on in a particular scene, you know it's going to look terrific.There are over 15 thousand galleries in here right now, with hundreds and hundreds of exclusive full length movies and almost 3 thousand girls. How many photos total, you ask. Well, pretty much over 1.5 million. That's right. The collection is so big you just may never see it all.
Metart is known for its selection of photographers. It's not easy to start publishing your content there, but for us users, this is just great. The super high resolution, ultra crisp photos that they have are nothing short of amazing. Outdoor shoots are pretty cool, filmed in exotic locations and beaches. Photos are up to 7,300px, and the videos are in original, barely compressed. There are zip downloads for all the three photo sizes they offer. Scenes have plenty of information about them, model bios and the like. There is a model index (of course), an advanced search tool, and a neat selection of navigation features.
Metart.com grows daily, and at an amazing speed, too. They add photos more often than videos, which is understandable. But here, you will finally enjoy pictures just as much as you enjoy the movies – not typical for adult sites, is it.
Minor Cons
Metart is pretty great, but it does not avoid the typical bottleneck of larger, older sites. Their older scenes are noticeably smaller in size than their current content. If you go way back on the timeline, old scenes are a measly 640×480.
Sometimes you would see ads in the member area. Sort of understandable, though, they want to promote their other sites and their cam service to their many members.
Conclusion
Met Art is still impressive and pretty much awesome after all these years. It's been over 1.5 decades, and it just never stopped getting better. Every day, the content archive is increasing. Their scenes are exclusive and they look terrific, their navigation is user friendly, and the membership deal is great as well. One of the best sites of its kind, Met Art is definitely super popular, and it's easy to see why.
Some free photo samples:
It all gets even better when you use our Metart.com membership coupon here to access this awesome site for even less $$$!
You can get all this an amazing content for next to nothing.
Special Promotional Offer
The lowest membership price: 9 Metart paysites from Premium Network – $5.55 per site only – 81% off by clicking this coupon below: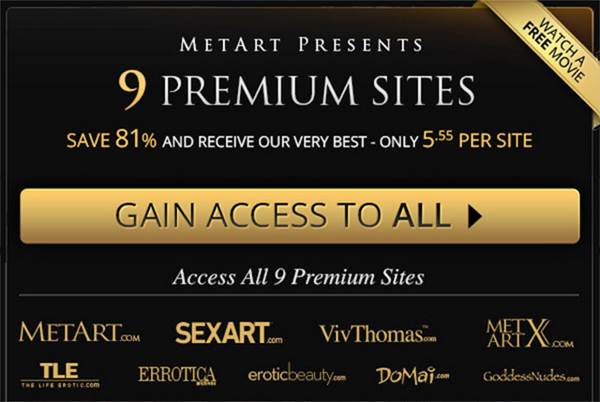 Second discounted option: click image below to gain Metart.com only full access $9.99 per month or choose special yearly membership – $8.33 per month only.