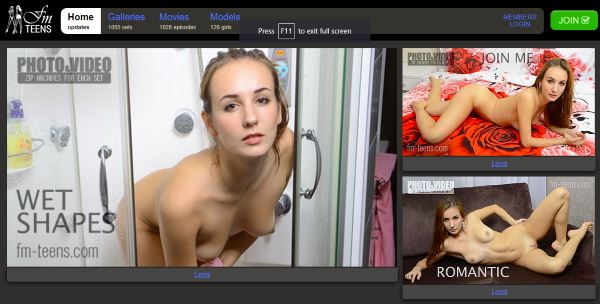 FM-teens review & discount
Did they say at some point there will be no paper magazines in the future and we will only browse through virtual magazines on our computers? Well, paper mags are still around, but this virtual magazine thing is kinda a popular idea. FM Teens is one of the sites that do it. Read this review of FM Teens to find out more about this nude teen magazine that lets you go through its editions and enjoy all the beautiful European teen pussy that you can. That having been said, FM Teens is more on the softcore glamour erotica side. And on that side, it rocks!
There are more than a hundred models here in around a thousand photo sets. The video archive is quite large as well. Tens of thousands of photos, hours of movies, and bonus teen porn sites, this is FM Teens for you.
A lot of these girls look Central European to us. These Czech and Hungarian babes are among the sexiest young girls in the world. Sexy, playful, willing to discover new things and just glowing with joy, these girls will make you fall for them over and over again.
FM Teens is on the softer side of erotica. Sometimes maybe a little too soft. All this underwear and pigtails and some stripping and just a small amount of girl on girl action… With a little bit of imagination, you will be having plenty of fun though. The content quality is quite decent, and it does the girls justice.
Minor Cons
It's not like FM Teens is the first site out there to bring the magazine format to the web. A lot of big players out there have done it already. Nothing wrong with FM Teens or the way the whole thing is set up, but you just end up browsing it not knowing what to expect. If you are used to advanced navigation and narrowing down your selection to the tiniest detail, this may feel a bit strange.
With FM Teens, you can only browse the whole collection by issue. When you go deeper and load a particular issue, there's no search or navigation. They could have thrown some more info in there, like model bios or interviews.
Conclusion
If you think the magazine format is fun and you just want to flip through pages albeit virtual of a magazine instead of picking stuff in more contemporary ways, FM Teens could very well be for you. These people have got some of the hottest young Eurobabes in there, and the sexy pictures and videos of them are pretty damn good.
Special Offer
Grab your FM Teens membership today.
Save money while you do so, use our special FM-teens discount coupon: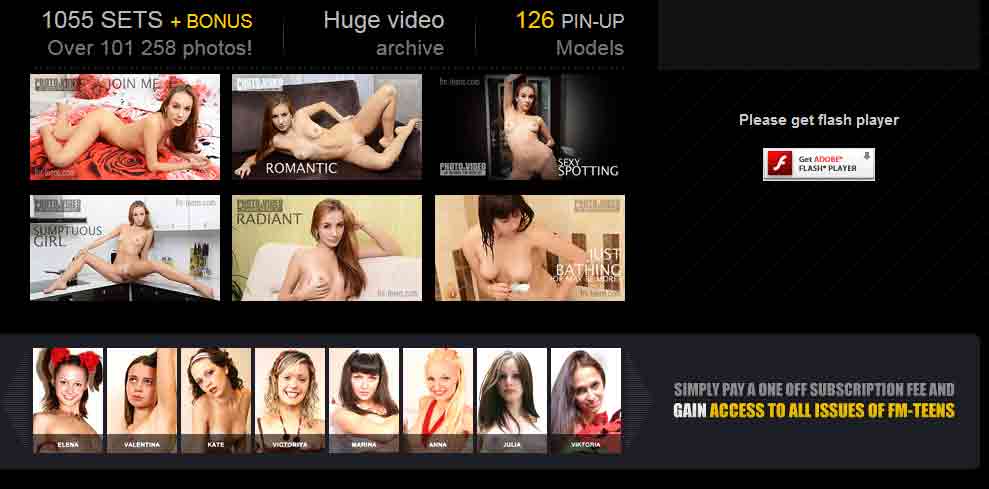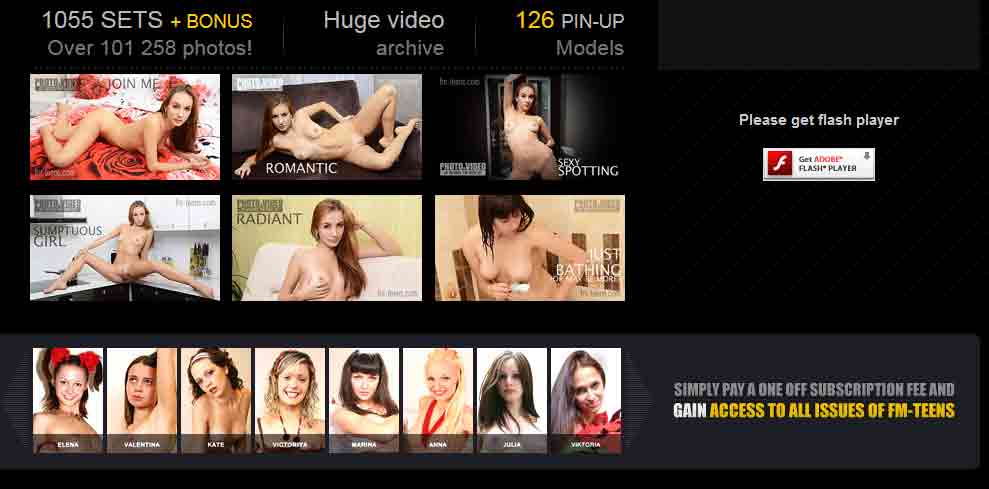 FM-teens review & discount